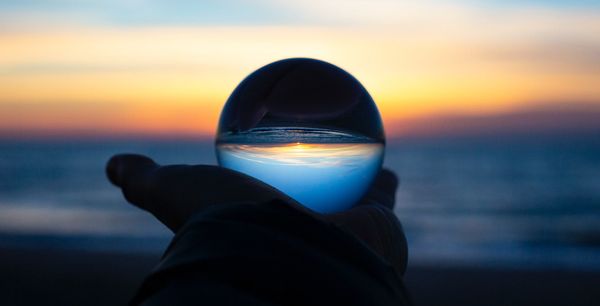 Work
A Bountiful Future
Thoughts on what's next after our agency acquisition
Humble Beginnings #
I started web consulting in 2004 under the name Blue Media Group. We primarily served startups, small businesses, and non-profits; I learned so much during that time. It was creatively and technically fulfilling, but it was hard work. Business development, contracts, copywriting, design, technology, quality assurance, analytics, bug fixing, training, bookkeeping, marketing - the list was endless. I quickly realized the only way to scale this was to either bring in more people or be part of a larger team.
Archer to the Rescue #
I joined the Archer Group in the winter of 2008. In many ways, Archer was everything I was seeking. We had a smart team, we were doing exciting work, and there was enough of a bench where I could focus on just a few things instead of everything.
In the next 11 years, we would grow from 20 to almost 100 employees. We'd build out highly skilled Experience Design, Media, Technology, Client Service, and Project Management practices. We'd work with amazing brands like Wawa, Chase, Appleton Rum, Morgan Stanley, M&T Bank, and the March of Dimes. Again, fulfilling.
But at some point, you again have to ask the question - what's next?
Enter Bounteous #
Bounteous acquired the Archer Group in February. In many ways, this event was the natural next step for us. Bounteous has an unmatched company culture, an impressive client roster, proven experience, and deep platform partnerships. Together, we're 500 strong across eight offices (including Canada and Germany).
New Year, New Role #
Despite the current pandemic, we have fantastic momentum coming into this year. We were named Acquia Partner of the year for 2019, we're adding some exciting new brands to the roster, and we're continuing to grow the organization. In this new phase, I'll be supporting the Drupal practice and our ever-growing Acquia partnership.
Digital Marketing in 2020 #
Drupal was one of the first content management systems I truly embraced. The flexible content modeling, out-of-the-box features, multilingual and API support has made it a natural choice for clients over the years.
But marketing in 2020 is vastly different than in 2004. We need open systems that offer flexibility, personalization, customer data management, the ability to pull data from other tools in the marketing technology stack, and the power to iterate quickly. It's complicated.
Digital Experience Platforms (DXPs) have taken the place of the monolithic content management system. Today's marketers need the flexibility to easily share data from multiple systems, run reports and analytics, quickly make decisions on that data, and react to the market and consumer behavior.
Acquia Understands Digital Experiences #
This is where Acquia shines brightest. Over the years, they've built up their marketing cloud offering to answer the needs of a true DXP and the modern marketer. Customer data management happens with AgileOne, marketing automation with Mautic, powerful personalization with Lift, flexible digital asset management with Acquia DAM, best-in-class hosting with Acquia Cloud, and Drupal with Acquia's powerful add-ons remains a vital part of the engine that's helping power these rich digital experiences.
Onward #
Despite what's happening with this pandemic, I'm still excited about 2020. We're part of a team that genuinely understands digital, and we have the tools to deliver best-in-class solutions that drive results. I'm genuinely impressed with the knowledge, kindness, and raw talent found in the Bounteous team.
So here's to 2020 and all the amazing things I'm sure we'll accomplish together.
---